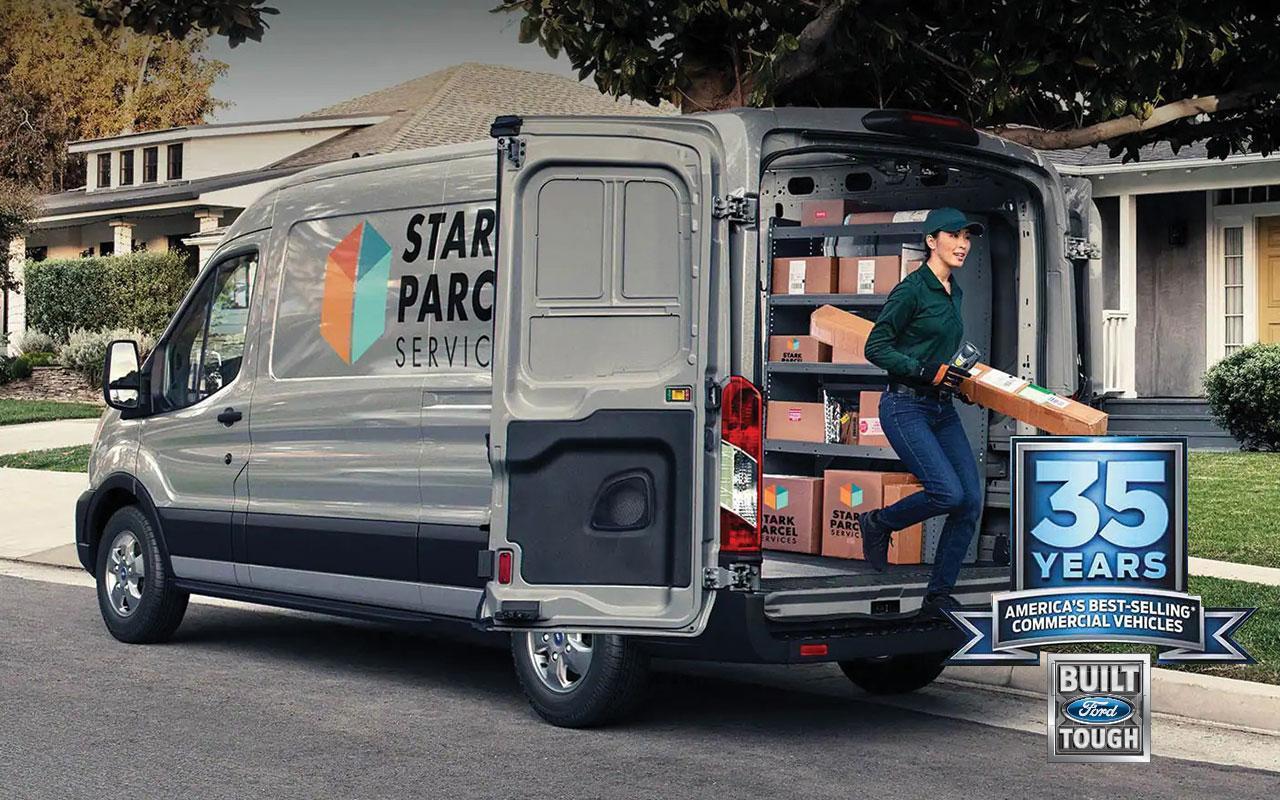 We can customize shelves to your needs!
Transit Vans for Work – Parcel Delivery
A new Parcel Delivery Package focuses on the needs of an industry seeing incredible growth. It starts with a number of design refinements standard for 2021 Transit that provide improved access to the cargo compartment. The manual parking brake on the floor by the driver's seat has been replaced in all Transit vans up to 9,500 pounds GVWR by an electronic parking brake, creating a 50 percent wider clear aisle between the front seats.
An optional center console with right-side shifter further improves walkthrough and offers more than 7 inches of additional driver legroom. The overhead shelf is now optional, providing more clearance when standing. The Parcel Delivery Package adds 50/50 hinged rear doors featuring a wide 253-degree opening and full interior lighting to facilitate early morning and late evening deliveries. The armrests have been eliminated from both the driver and passenger seats to further improve cargo access.
A honeycomb mesh grille is standard on all 2021 Transit models.