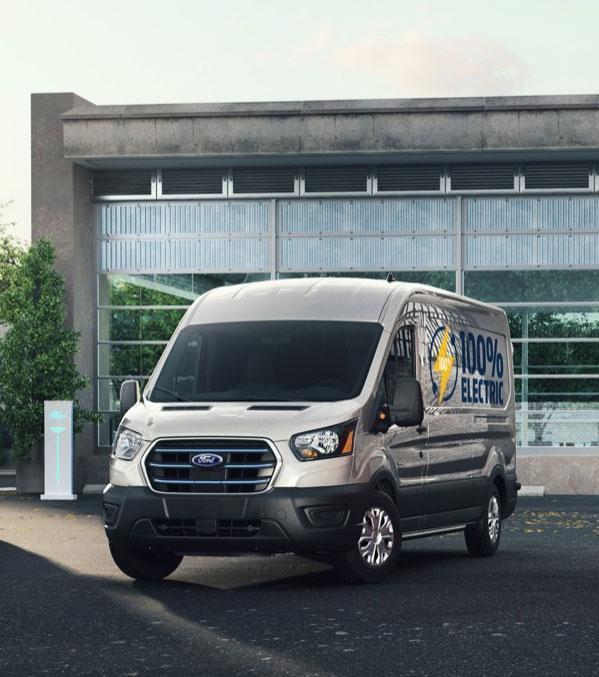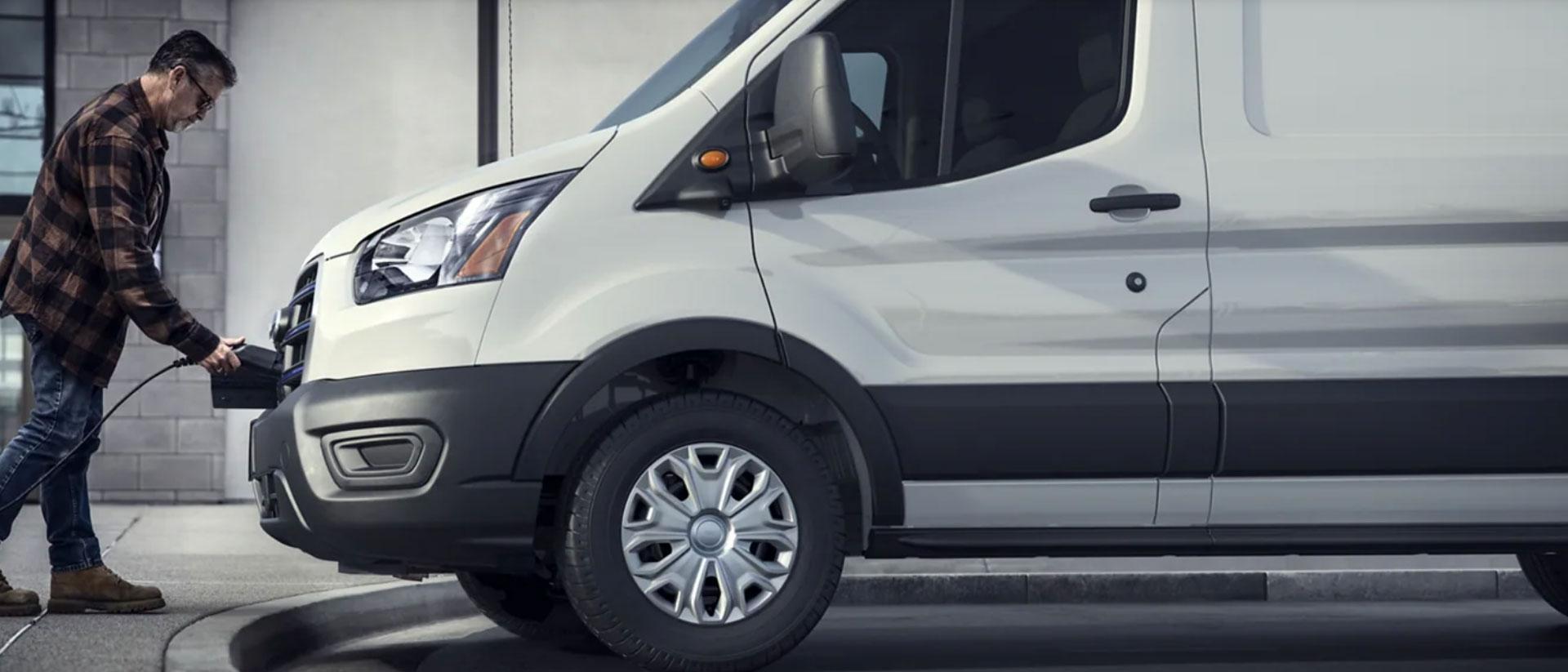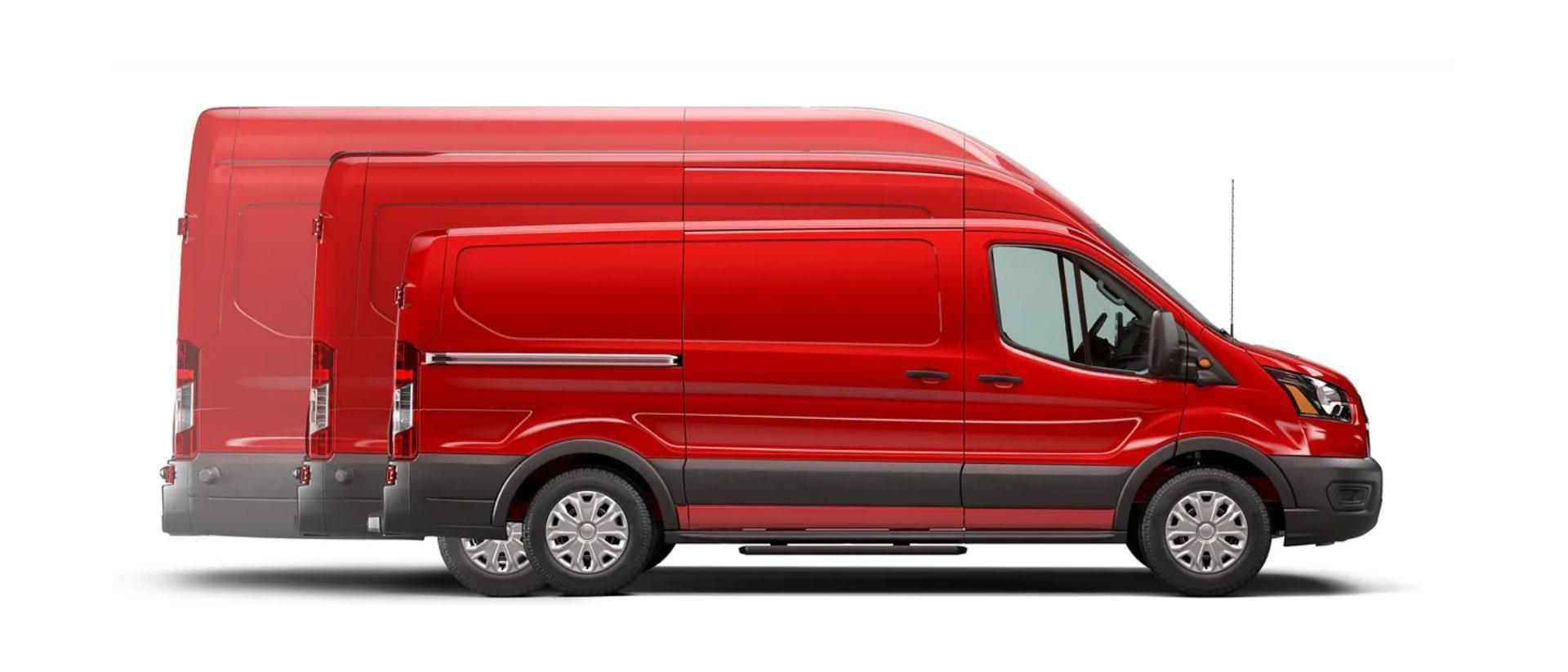 THREE CARGO VAN ROOF HEIGHTS
The E-Transit Cargo Van is available in three roof heights: low, medium and high. The high-roof variant allows a person as tall as 6 ft. 9 in. to stand up straight inside the van, making it easier to move around and access equipment. The medium-roof variant can accommodate a person as tall as 6 ft., while low roof heights enable easier maneuverability and can fit in 7-ft. garages.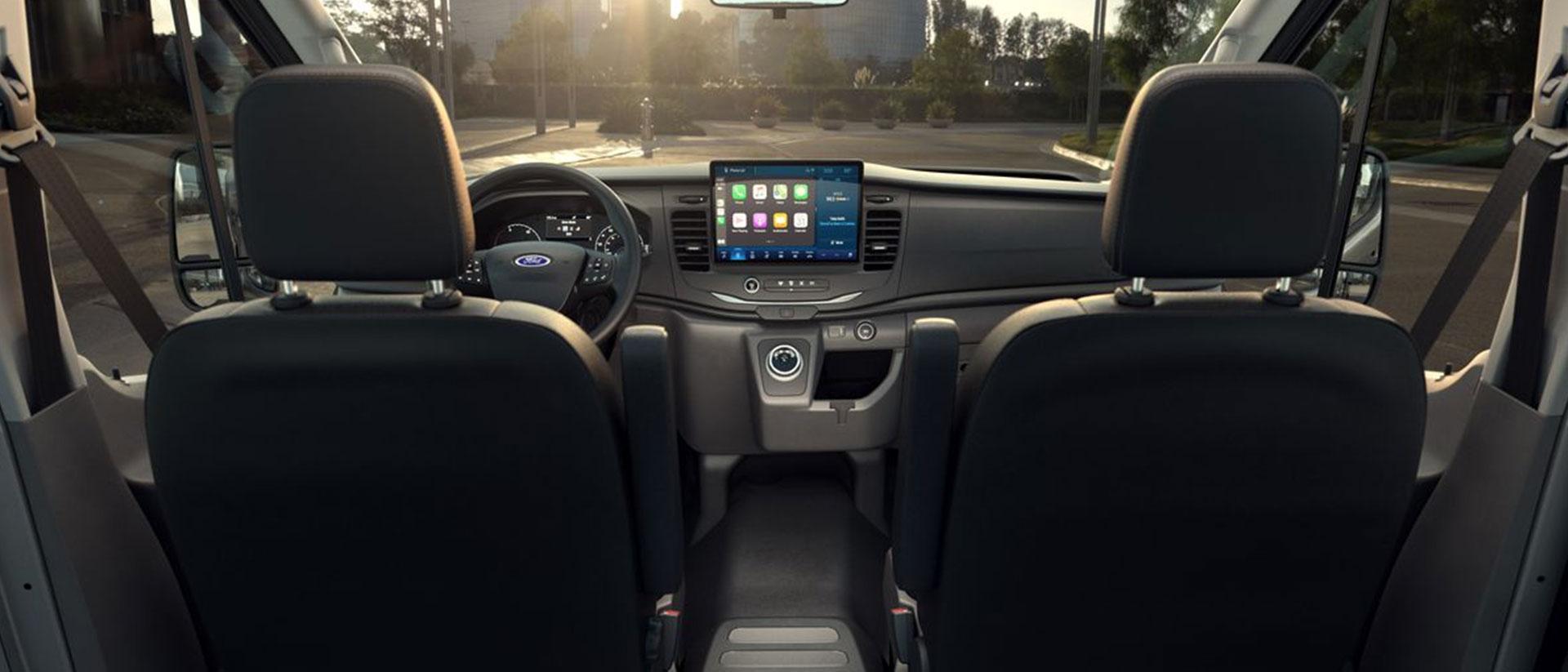 AVAILABLE SYNC® 4
The new generation of SYNC® is the perfect crew member.10 The unique, customer-driven interface combines enhanced voice recognition and improved connectivity to bring you a seamless and personalized driving experience. The available Connected Built-In Navigation makes it easy to find an available charging station near you. Over-the-Air Updates offer the capability to optimize and stay up to date, without a trip to the dealership. All accessible through a standard 12-inch touchscreen.
STAY IN THE KNOW
We're here to make the switch to electric as seamless as possible. So Ford Commercial Solutions also keeps you informed about your vehicles and who drives them. Including:
• Real-time in-vehicle driver coaching to improve driver performance using the SYNC® assistant
• The ability to remotely configure, manage and monitor vehicle state for unauthorized operation, potential threats and unreported damage during vehicle off-hours
• For fleets where drivers switch vehicles, allows drivers to identify themselves and the vehicle they are operating in the SYNC display
FORD COMMERCIAL SOLUTIONS
Ford Commercial Solutions offers easy-to-use web and app interfaces and solutions designed specifically to help you manage your electric vehicle fleet and minimize energy use costs - available with Ford Telematics™ or as a stand-alone product:
• Monitor battery range and state of charge
• Help optimize your running costs by monitoring energy consumption
• Maximize run time, with scheduled vehicle pre-conditioning while connected to the grid, saving your battery on the road to get the job done
• Fleet Manager notifications and alerts ensure vehicle is charged and ready to go the next morning
• Integrate charge station controls
FORD TELEMATICS™
With Ford Telematics™ you can:
• Improve asset utilization through GPS tracking with geofencing capabilities
• Maximize vehicle uptime with maintenance alerts and service reminders
• Manage your fleet with notifications that can help you react quickly
• Ford Telematics drive app: ensure driver pre- and post-trip safety checks with every workday
Data Services/APIs offers:
• Ford OEM-grade battery electric vehicle data feed - designed for secure, open integration with the largest third-party service providers with no need for external PID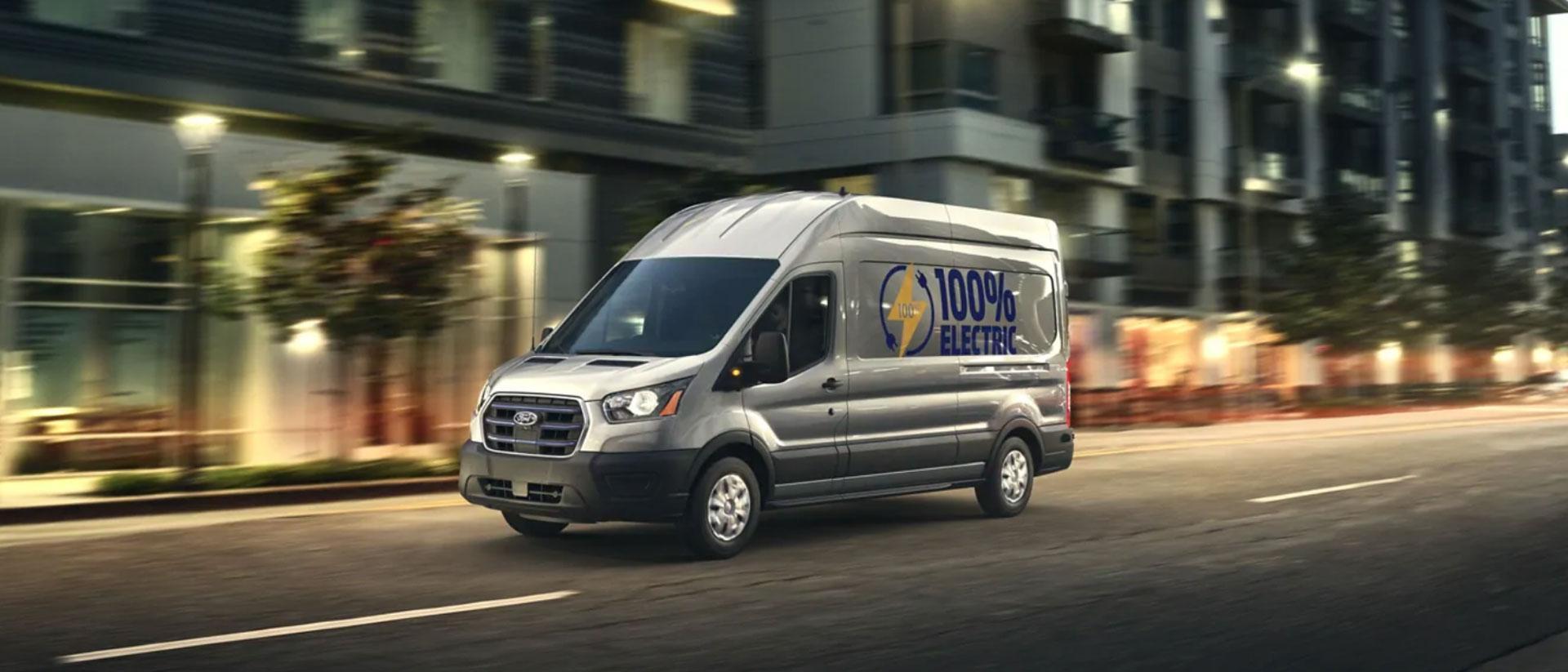 FORD COMMERCIAL SOLUTIONS
Driver-assist features can help your drivers navigate increasingly distracting and crowded roads with added confidence. This can help to keep drivers safe and potentially lower insurance costs for your business. New available technologies include:
• Intelligent Adaptive Cruise Control
• Speed Sign Recognition
• Intelligent Speed Assist
• 360-Degree Camera Package
• Reverse Brake Assist
• Intersection Assist
SMART ACCELERATION CONTROL
Smart Acceleration Control helps fleet managers improve driver behavior by limiting acceleration speeds, enabling a smooth start after every stop