Know When is the Best Time to Buy a New Vehicle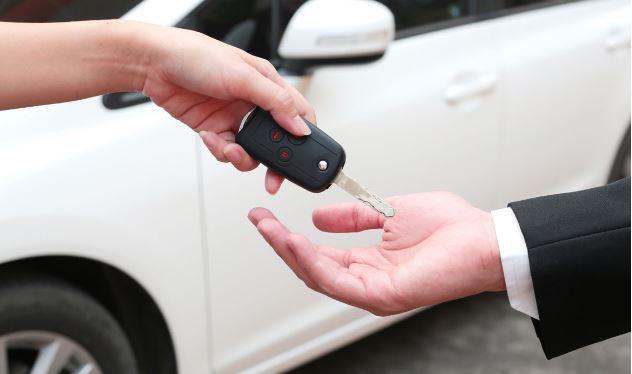 Many shoppers wonder when is the best time to buy a new vehicle. Likely you know people who claim to have the inside scoop on car deals, but we here at South Bay Ford Commercial have knowledge most of your associates don't.
While we often have car specials, there are better times than others to visit our dealership at
South Bay Ford Commercial
if you want to make your money go further.
The Best Time
Sometimes you simply don't get to choose when you get a new vehicle. You might be fine one moment, and then something like a car accident, huge repair bill, or other factor out of your control pushes the issue. In such a case, your only choice is to shop for the best deal on the new vehicle you want.
If you have the good fortune of buying a vehicle pretty much whenever, you can hold off until a truly amazing deal is available. Overall, those come in the month of December.
Yes, December is the time of the year where most people aren't thinking of taking on the burden of a car loan. After all, the holidays come with many extra expenses. If you plan ahead, you can take advantage of the amazing deals on new cars, trucks, and SUVs, saving you some serious money in the long run.
That means doing some research in advance. Figure out what vehicle you really want, then start shopping as soon as Black Friday arrives, wrapping up the process by New Year's Eve.
Slower Traffic
During the cold winter months, people stop thinking so much about going car shopping. That means less traffic at dealerships. In return, you get more attention from the sales staff. The opposite is true during the other three seasons.
Because of the lower sales volume in the winter months, dealerships are willing to give concessions to shoppers. You'll still need to ask and push for them, but it's worth the extra effort.
New Model Year
The final four months of the year is usually when the next model year starts arriving at dealerships. This means dealers are eager to move what they have left of the previous model year.
Once December rolls around, the previous model year vehicles can be had for all kinds of discounts, making the prices about as low as they'll ever go.
Extra Assurance
By getting a new vehicle in December, you're also buying extra assurance for the winter season. You won't need to worry about whether or not your ride can endure the bitter cold and extreme weather, since it's brand new and working perfectly.
You'll also enjoy all the latest and greatest safety technologies. It's a great feeling to enjoy at the most treacherous time of the year.
Visit
South Bay Ford Commercial
to see our vehicle selection in person or visit our website to start your vehicle buying process now! Our portal is fast, easy and secure.