When the Pickup Won't Cut It: The Ford Utility Truck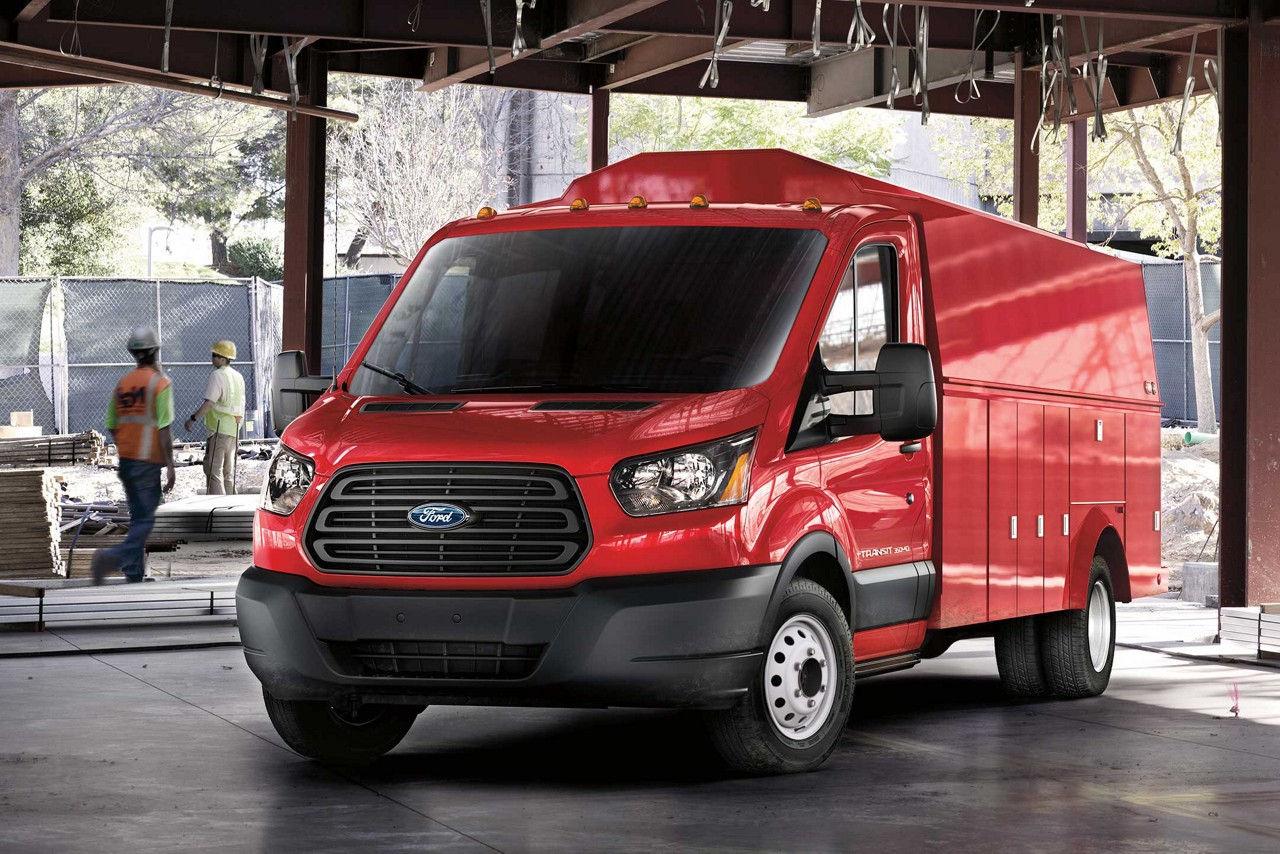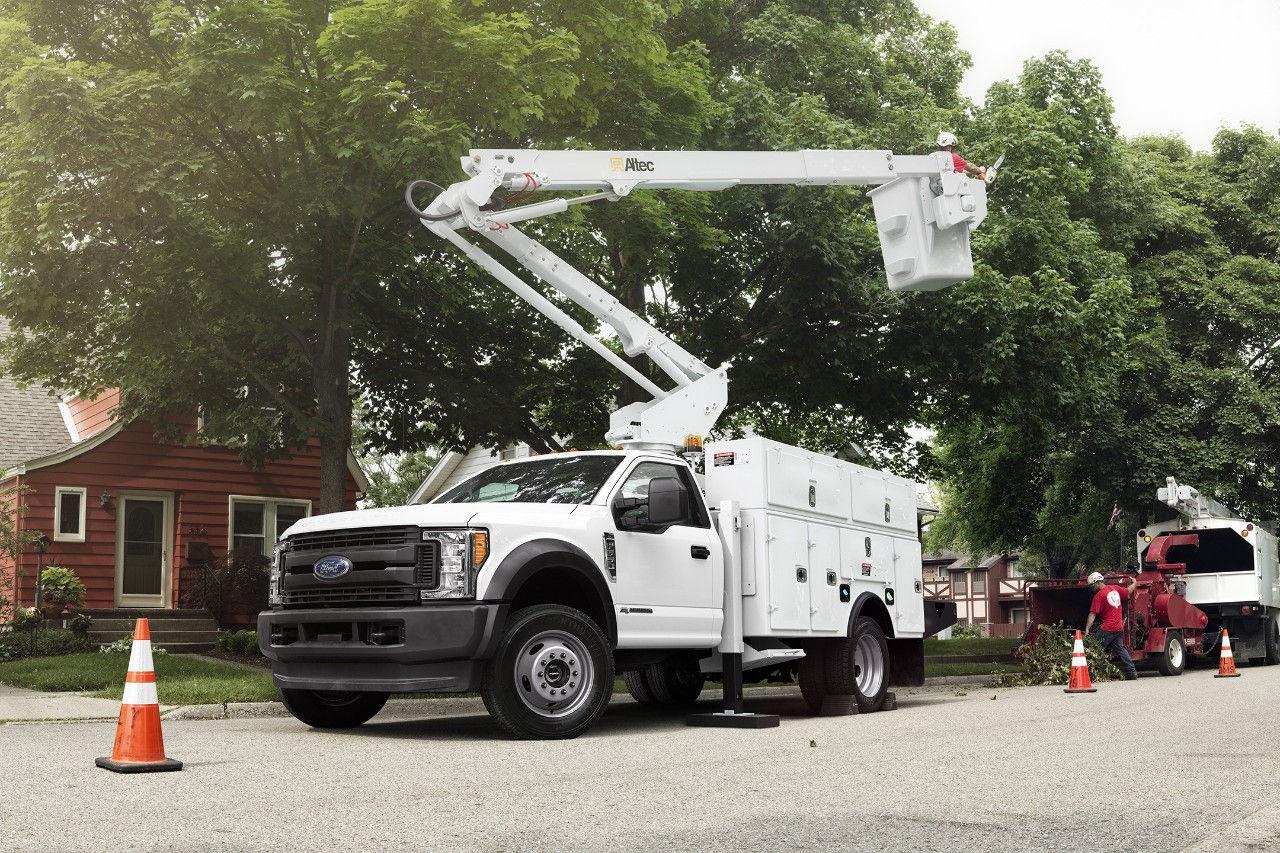 Has your business outgrown pickups? Check out the Ford Utility Truck
When there's real work to do, you can't just toss your equipment into a pickup bed. To stay organized – and make money – you need a Ford utility truck. These hard-working rigs provide compartmentalized storage, along with other handy features tailored to the needs of your business.
Chassis cabs and cutaways – the foundation for Ford utility trucks
Ford utility vehicles begin as trucks with just a frame-mounted cab. These rigs are aptly referred to as chassis cabs (vans are called cutaways). As for the custom utility bed, it's supplied later by an upfitter. Ford currently offers four rugged chassis cab vehicles in its commercial lineup:
Transit: The Transit is a great, full-size van, but did you know it can also be had as a cutaway? Removing the factory cargo area gives you the opportunity to design a customized utility bed. The Transit Cutaway is powered by a bullet-proof 3.7L V6 that can be had with a CNG conversion package. It's also easy to upfit, so you can get to work quickly.
E-Series: Since the 1960s, the Ford E-Series has been America's favorite full-size van. It's currently offered as a cutaway as well, providing room for the utility bed of your choosing. Under the hood of the E-Series Cutaway, you'll find either a 6.8L Triton V8 or a 6.2L V8 engine. The van's chassis is exceptionally durable and lends well to upfitting.
Super-Duty: The Ford F-Series is the best-selling pickup in the U.S. – and it's also available as a chassis cab. As with the civilian F-Series, the Cutaway is offered with a 6.7L Power Stroke engine, nestled in a high-steel frame. It's the ideal platform for a utility truck.
F-650 and F-750: When you need more grunt than the regular Super Duty provides, there's the F-650 and F-750. These medium-duty rigs are the perfect foundation for an extreme-duty utility bed, such as a crane mount. They're available with a 6.7L Power Stroke engine and built on an indestructible chassis.
At South Bay Ford Commercial, our chassis cabs and cutaways are backed by a 36-month/36,000 miles warranty. Powertrains are backed for 60-months/60,000 miles, and corrosion protection comes standard for 60-months/unlimited miles.
Upfitting with the perfect utility bed
Once you've selected a chassis cab, it's time to find a utility bed. Ford offers a list of recommended
upfitters
on its website. Better yet, you can visit the experts at South Bay Ford. Our Commercial Center can help you find the right upfit body for your application. We have formed close working relationships with local distributors to build the utility bed you need. All are either in stock or will arrive shortly for immediate delivery.
Visit South Bay Ford Commercial
When you're ready to upgrade from a traditional pickup, visit
South Bay Ford Commercial
. We have an extensive inventory of chassis cab trucks and cutaway vans in stock. Select your ideal rig, then make it great with a utility bed from one of our trusted suppliers. Your business – and your wallet – will be thankful you did.