Compare 2019 Ford F-150 vs 2019 Ram 1500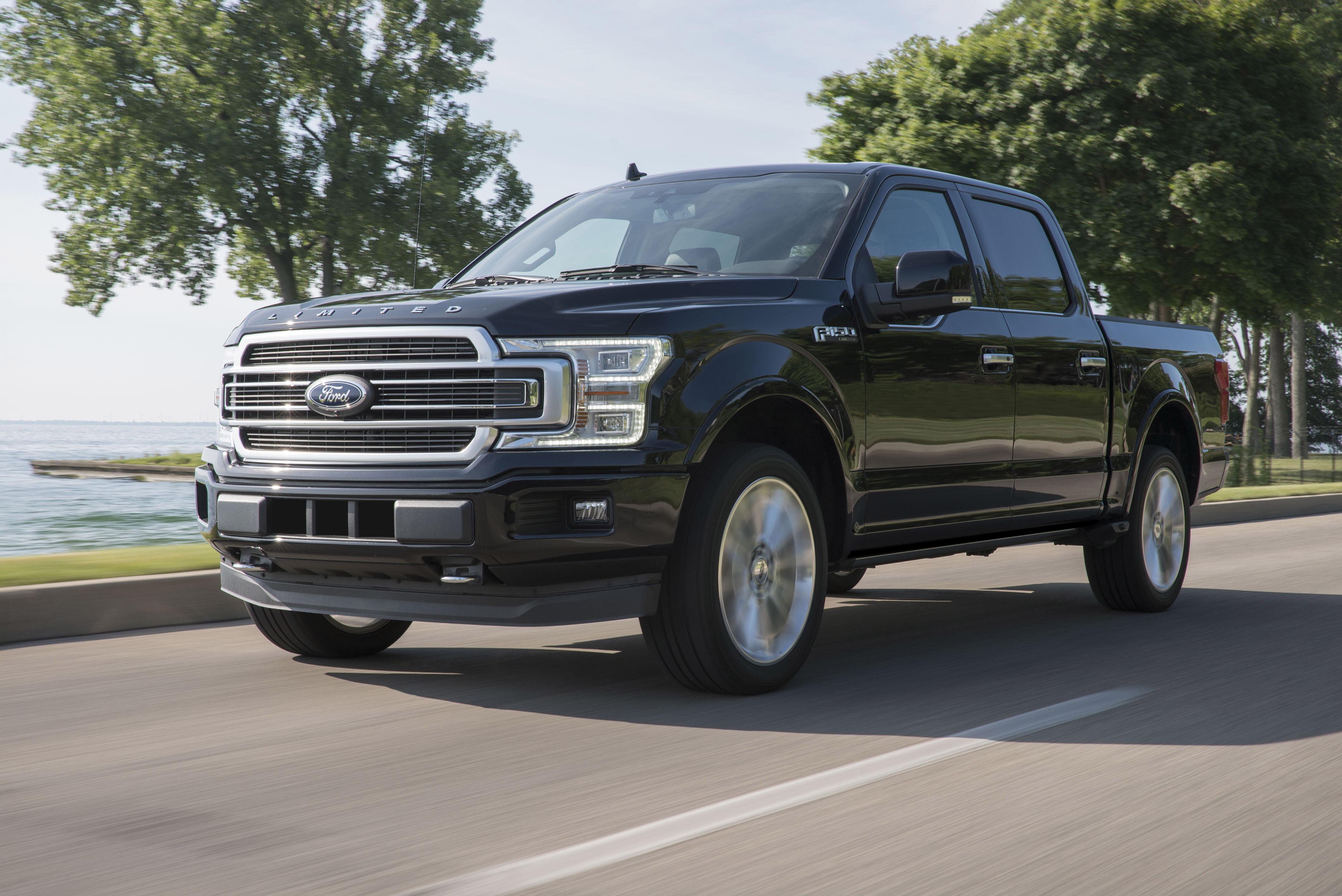 Quite a few people visit South Bay Ford Commercial wondering how the 2019 Ford F-150 stacks up against the 2019 Ram 1500. That's understandable, considering both are modern pickups with some similar characteristics. If you take a good look at the two trucks, though, some important differences will help you make a wise selection.
While you're on the site, but sure to check out our new Ford pickup inventory. We have a wide array of options, so finding one which is best for your needs isn't difficult.
Cost
They say money isn't everything, and while it's not, money certainly does matter. Getting a quality truck for a lower price is always a good move, so you need to pay attention to the price of these two options.
You can get the base version of the Ford F-150 for considerably less than the Ram 1500. This makes Ford the value leader.
Power
Getting a pickup truck is all about having something capable of working hard. It's even better if through clever engineering the powertrain helps conserve fuel. Both trucks can be
had with different efficiency-boosting designs.
While there are two engine choices for the Ram 1500, you get five different options with the Ford F-150. That's great, because more variety means a better chance of getting the exact setup you need.
If you have a need for speed, the Ford F-150 Raptor and Limited models use a 450-horsepower turbocharged 3.5-liter V-6 engine. It helps you get up to freeway speeds in a hurry, or tackle whatever else you need to do with ease.
What's more, only the Ford F-150 can be outfitted with a diesel engine. It's a great way to enjoy excellent fuel economy plus loads of torque, perfect for towing and hauling.
Capability
Of course, power doesn't do much unless you can accomplish something with it. That means being able to tow or haul whatever is necessary is something good to have in a pickup truck.
When it comes to towing, the Ford F-150 is the leader. Properly equipped, it can tow up to 13,200 pounds. That outmuscles the Ram 1500. In addition, only the Ford F-150 comes with the easy-to-use Trailer Backup Assist, Dynamic Hitch Assist, and trailer sway control. These innovations take the stress out of towing even the biggest trailers.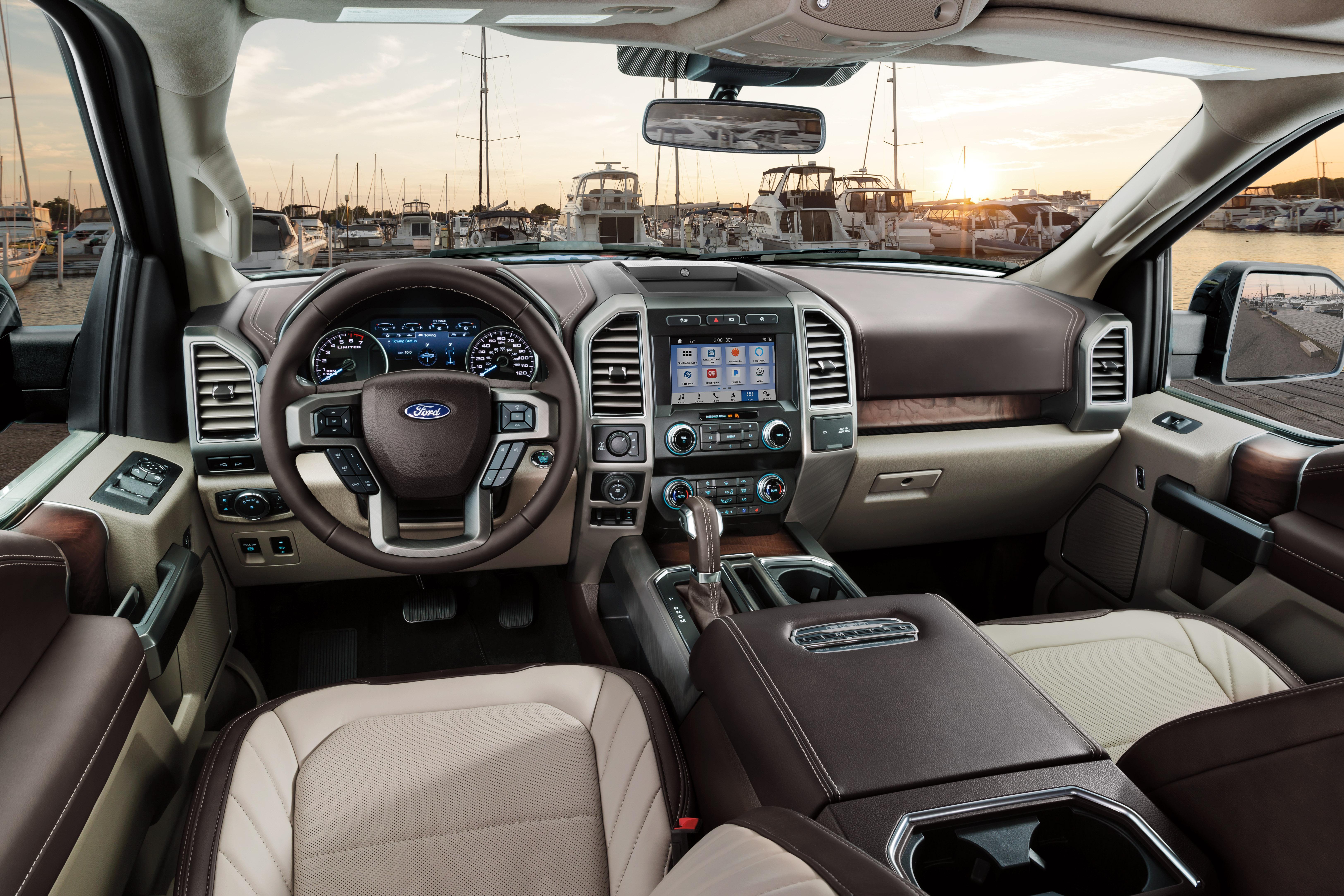 Safety
Nobody wants to get hurt, and you don't want to deal with the messy aftermath of an accident on the road. This is why choosing a vehicle which not only guards against injury in a crash, but that works to prevent collisions from ever happening is a wise move.
Several safety features are available or even standard equipment on both pickup trucks, like backup cameras. But the Ford F-150 comes with more safety systems standard, like automatic emergency braking and pedestrian detection.
What's more, the 2019 Ford F-150 outscored the 2019 Ram 1500 in key safety tests administered by the National Highway Traffic Safety Administration. In fact, the Ford F-150 earned a five-star overall rating, the highest handed out.
Now is the time to check out the 2019 Ford F-150, which beats the 2019 Ram 1500 in several important areas. Contact South Bay Ford Commercial today to schedule an appointment.
Sources: