Car Lover Gift Ideas for Christmas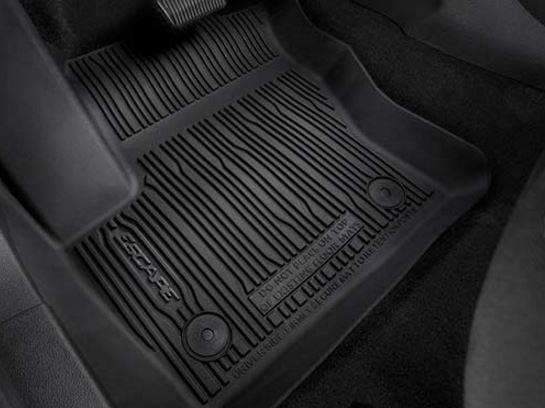 The team at
South Bay Ford Commercial
knows just how hard it can be to come up with gift ideas for Christmas. If you're searching for the right present to give to the car lover on your list, allow us to help. Following is a list of car accessories and other items which will undoubtedly be a big hit.
Remember that through South Bay Ford Commercial you can
order parts & accessories
, enjoying the best service possible at the same time.
Floor Mats
Without protection, the carpeting in any car will not only get extremely dirty, it can also wear out. Putting floor mats in a car helps prevent this, but they don't last forever.
If your car lover already has floor mats which is in good condition, they might appreciate a set of all-season floor mats. These are made of a rubber material, so they're waterproof. Grooves and a lip around the edges trap water, slush, snow, mud, etc. so it doesn't flow onto the carpets.
For safety, it's best to get genuine floor mats from the automaker, which we offer at our dealership. That ensures proper fitment, so the floor mats don't get in the way of the brake or accelerator pedals.
Dash Cam
Most people still think dash cams are a luxury, but once you have one, you'll understand why they're so important. An enthusiast might want to re-live an especially memorable drive, including if they participate in laps on a track.
But a dash cam can also be quite helpful in the event of an incident on the road. Police and insurance companies might be heavily influenced by video footage of an accident, road rage episode, etc. that a dash cam records. Since these devices work automatically, you just install one and leave it.
Apparel
Car lovers like to show their allegiance to a brand and maybe even a specific model by wearing certain apparel. This can include t-shirts, hats, golf shirts, and jackets. Getting them one of these items can instantly make you a hero.
Don't forget, there are plenty of other items which might also display the brand or model logo, like desk accessories, folding chairs, coolers, flags, wall clocks, and more.
Phone Mount
Like it or not, pretty much everyone these days is tethered to a smartphone. While you shouldn't be posting on social media or doing a Google search on your device while driving, there are some legitimate things you might use it for while behind the wheel, like navigation or quick conversations. Having a place to mount a phone inside a car is something your vehicle enthusiast might really appreciate.
Emergency Items
Nobody likes to think too much about dangerous situations but failing to prepare for them could have disastrous consequences. Help your car lover safely deal with emergencies by giving them a pre-made kit or other items. These can include first aid supplies, flares, a reflective triangle, or something to break a window to escape the vehicle after a crash.