2019 Ford E-350 Cutaway Van: Summary of Specs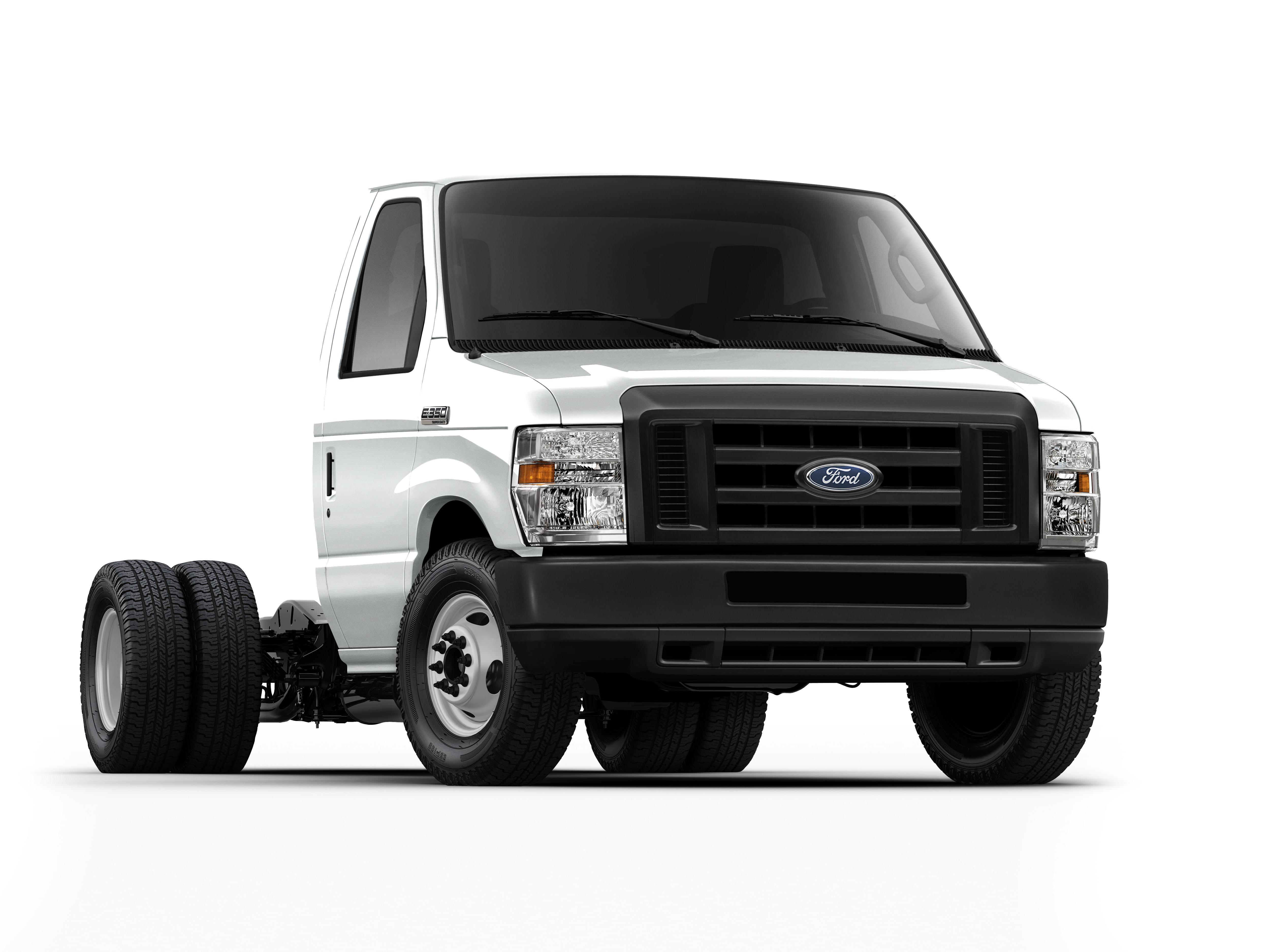 One popular option we offer at South Bay Ford Commercial, the Ford E-350 Cutaway, has a lot to offer organizations of any size. To really understand what this vehicle is all about, you need to learn more about the Ford E-350 Cutaway specs. Then you'll appreciate how versatile and utilitarian this option can be.
Below, we dive into the specs, but you can also contact South Bay Ford to request info about Ford E-350 specs and anything else that isn't covered in this post. We're always happy to serve your many needs as our customer.
Powertrain
Work trucks need a powertrain that will handle the rugged duties day after day, and the Ford E-350 Cutaway Van certainly measures up in this area. You'll be pleased with the low-maintenance and hardworking nature of the setup.
A 6.8-liter EFI Triton V-10 engine has the capabilities to handle big loads and stop-and-go driving conditions. The fact this gas engine produces a peak 420 lb.-ft. of torque is nothing short of amazing. That kind of output helps greatly with hauling and towing big loads, which is exactly what this kind of cutaway chassis vehicle is meant to do. It works with a 155-amp alternator.
An alternative engine, the 6.2-liter SFI V-8 Flex Fuel, packs a solid punch with 331 horsepower and 356 lb.-ft. of torque. A 150-amp alternator pairs with this engine. You can add the available CNG/Propane Gaseous Engine Prep Package to use compressed natural gas or liquefied propane autogas.
Paired to either engine is an equally-capable TorqShift 6-speed automatic transmission. It was built and designed in-house by Ford specifically for the kind of rugged duties the Ford E-350 Cutaway Van was created to handle. Progressive Range Select, an overdrive lockout, is standard along with a full manual mode. In addition, the tow/haul mode automatically adjusts for altitude changes, load shifts, and transitioning grades to reduce gear hunting.
Exterior
The utilitarian nature of the Ford E-350 Cutaway Van is evident on the exterior. First off, you get to choose either single rear wheels or dual rear wheels, for extra stability when towing or hauling. With the first option, 16-inch steel wheels painted gray are standard. The second option includes 16-inch steel wheels painted white. Black bumpers and grille are included with either option.
Dual sealed-beam headlights provide proper illumination in the early morning and night hours, or when the weather takes a turn for the worse. Side mirrors aren't standard, but you can add optional manual telescopic trailer tow mirrors with either manual or power adjustment.
Interior
A no-nonsense interior provides the needed conveniences and comforts for the Ford E-350 Cutaway. Among the standard equipment is air conditioning for the cab, black vinyl floor covering, two 12-volt power sockets in the dash and a third in the glove box, vinyl sun visors, dome light, dual-note horn, interval windshield wipers, two bucket seats, and front-door panels with map compartment integrated. The vehicle also includes an AM/FM stereo with input jack and two speakers.
There's much more to the 2019 Ford E-350 Cutaway Van. Contact us at South Bay Ford Commercial for more information about this rugged workhorse.
Sources: